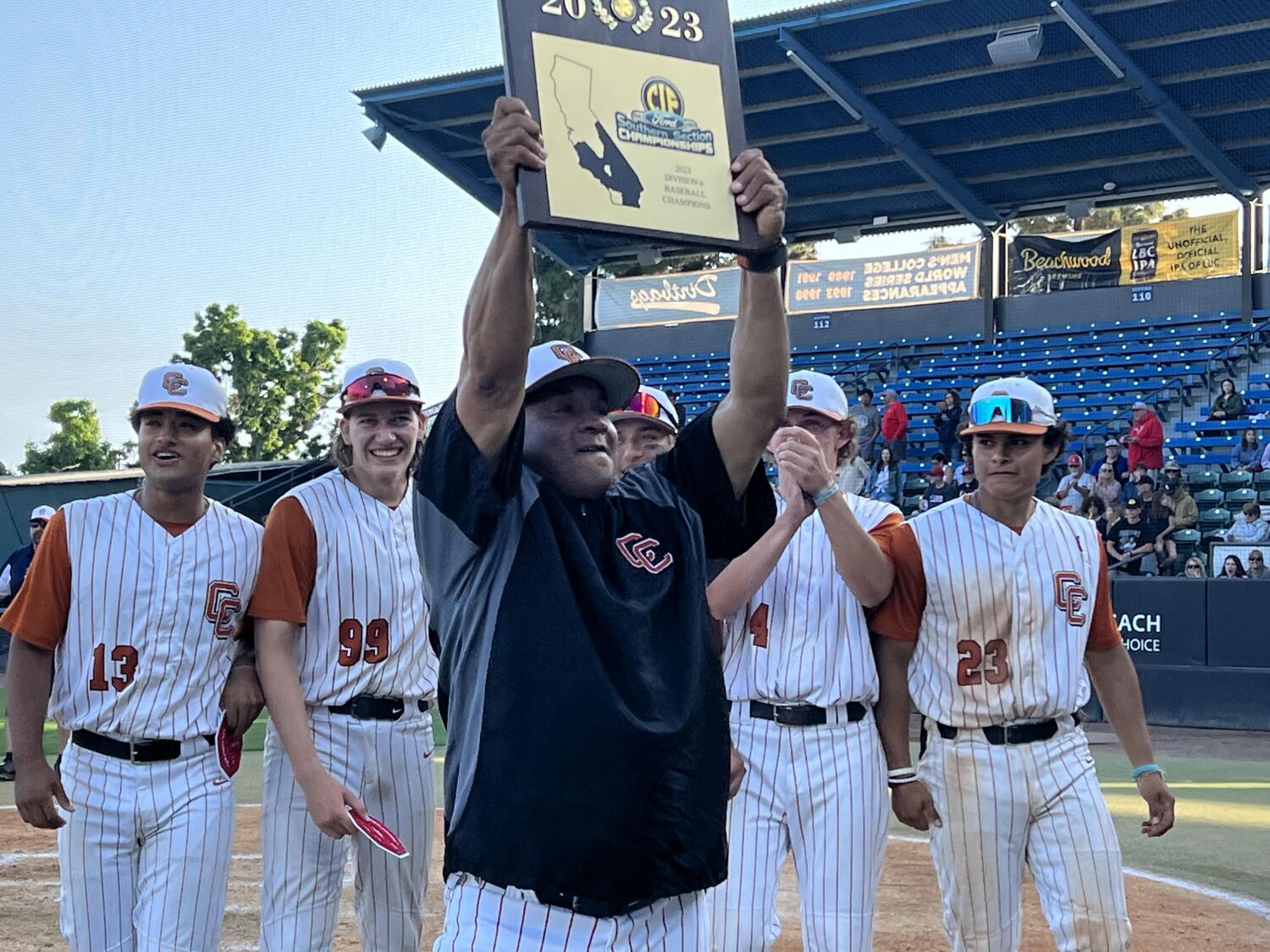 There was no hiding the excitement of junior pitcher Tyler Hawn of Castaic on Friday at Blair Field after he struck out the final batter to deliver a 7-0 triumph over Hesperia Christian in the Southern Section Division 6 baseball championship game. He hurled his glove as far as he could as players charged forward to begin a dog pile.
"That was pure excitement watching a lot of baseball, watching a lot of ends of World Series pitchers throwing their gloves," said Hawn, who struck out six, walked none and finished with a four-hitter. "That was the first thing to come to mind. 'We did it. Let me ditch this so we can celebrate.'"
Castaic (24-7-1), in only its second year of a varsity baseball program since the school opened four years ago, prepared by finishing in third place in the tough Foothill League behind Valencia and West Ranch. The Santa Clarita Valley is well known for its passion for youth baseball, so it comes as little surprise that coach Darrell Davis, a former Saugus player, could get the Coyotes moving up fast.
David Callotto had two hits and two RBIs. Aaron Gonzalez had an important RBI single in the first inning and finished with two hits.