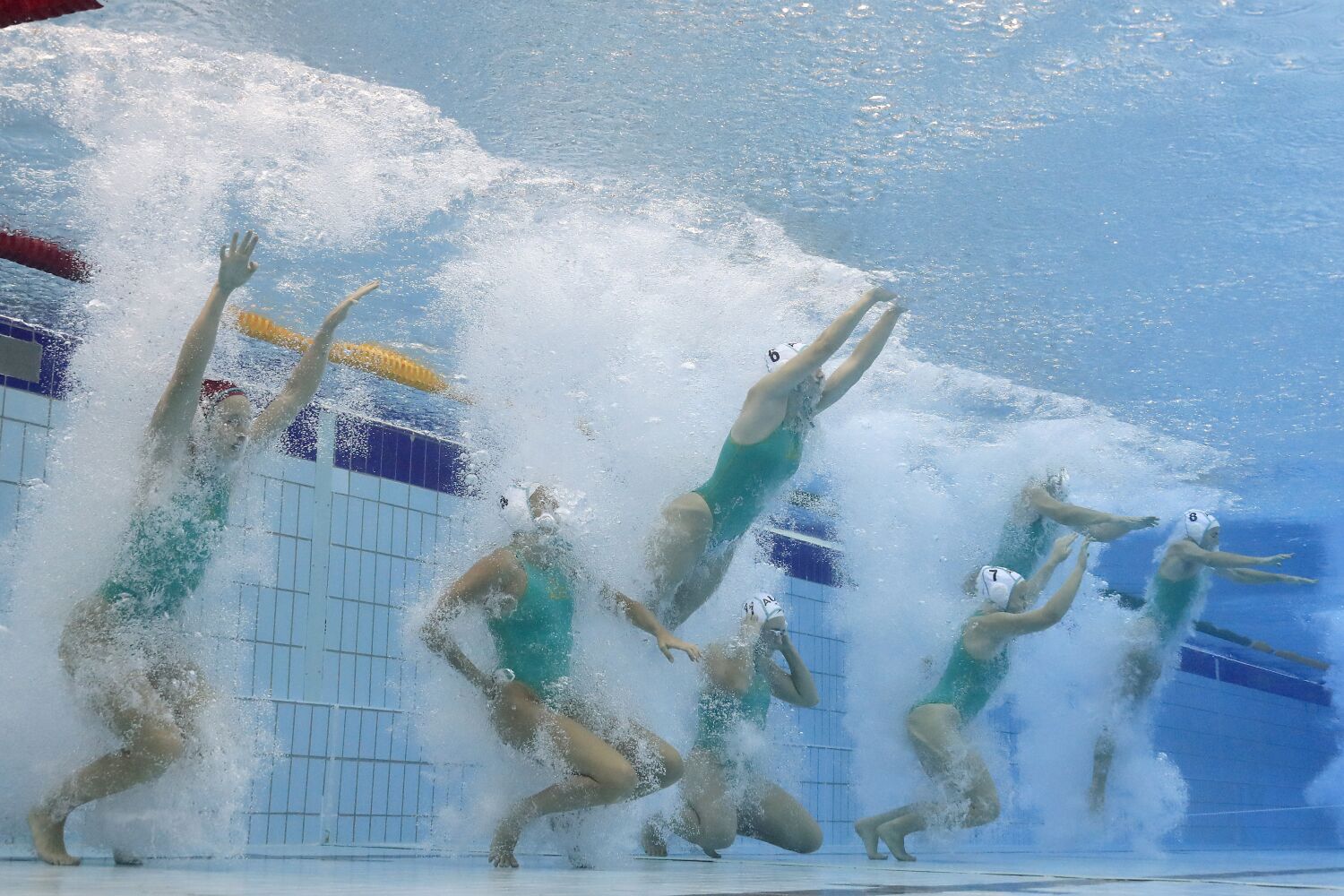 Is a university's Title IX office the appropriate forum to investigate and rule on an allegation of a sexual assault that occurred during sports competition?
Can a Title IX investigation proceed even though the complaint was made by athletes from another school?
A writ filed in Orange County Superior Court on Friday asks those and other questions pertaining to allegations by two Loyola Marymount women's water polo players that a UC Irvine player digitally penetrated their vaginas during a game Feb. 16.
"This case illustrates how Title IX sexual misconduct disciplinary actions can become weaponized and misused, in this case for competitive advantage in women's water polo by eliminating an opponent," the UC Irvine player's lawyers Mark A. Hathaway and Jenna E. Parker wrote in the filing.
The UCI player asked the court to issue a directive to UC Irvine to cease the sexual misconduct investigation, saying in the filing that the probe was launched "even though the alleged conduct occurred during televised play with a rival team from another school, has nothing to do with gender discrimination, has nothing to do with Title IX sexual misconduct, did not happen according to both referees officiating during the game, [was] not witnessed by anyone, and [is] proven false by the game video that UCI OEOD has had since shortly after February 16, 2023."
To support their teammate, UC Irvine players boycotted a prestigious tournament the university hosted one week after the complaint was raised. UC Irvine reinstated the accused athlete to the team after her attorney Alison P. Saros threatened legal action and UCI senior investigator Raid Faraj viewed tape of the game, but the investigation continues four months later.
Saros said the court filing was a last resort because the investigation has taken so long. The UCI player, who has two years of eligibility remaining, has entered the transfer portal, but the Title IX probe is impacting her ability to transfer to another Division I program.
"There are appropriate ways for the NCAA to investigate in-game conduct," Saros said. "But allowing Title IX to investigate and rule on this opens the floodgates for unfettered allegations by athletes trying to remove an opponent from a game.
"In a legal proceeding, several levels of proof are necessary for allegations to move forward: a police report, a decision by the district attorney to file charges, a grand jury, a preliminary hearing, motions to raise issues, and a jury to render a verdict. Here, there are none. The potential damage to innocent people is greater because there is no due process, no checks and balances."
UC Irvine spokesman Tom Vasich responded via email, which read in part: "UCI encourages timely reporting and investigations so we can resolve concerns and support those impacted as quickly as possible."
The water polo player will graduate with her bachelor's degree June 20, and Saros contends that UCI can drop the investigation at that time because she no longer will be a student.
A Title IX violation requires only the "intentional touching of a Complainant's intimate body part(s) without consent, whether clothed or unclothed." An intimate body part is defined as the "genitals, anus, groin, breast, or buttocks."
Saros contends that with a definition so broad, violations occur in every water polo game — and, indeed, in many other sports as well.
"Water polo is especially vulnerable to spurious charges of Title IX violations because most contact between players occurs underwater and contact is constant," she said.
One of the LMU players who made the complaint — The Times does not identify anyone who raises sexual assault allegations — said the penetration lasted five seconds. Saros has spoken to several of the UCI water polo player's teammates who say that would be impossible because their suits are extremely tight.
No fouls were called on the accused UCI player and neither LMU player voiced the allegations during the game. The accused UCI player scored four goals during her team's 11-8 victory. One of the accusers was assessed a foul for "simulation" — essentially faking being fouled.
Loyola Marymount spokesman Matthew Lerman denied a request to interview the players who made the accusations. "We are not able to comment on the process or allow interviews to anybody involved until the investigations are completed by the Title IX officers," he said.