Spain's LaLiga kicked off their new season last week and Antoine Griezmann is one of their biggest stars. The Atlético Madrid forward is expected to lead his team to a Champions League spot and they got off to a great start with a win against Granada on opening weekend.
Yet, the French star's attention isn't solely on hoisting trophies in Spain. During a press conference to promote LaLiga with U.S. journalists, Griezmann admitted to keeping on eye on what Lionel Messi has been doing since joining the MLS.
Since stepping on the pitch with Inter Miami during the Leagues Cup on July 21, Messi has scored nine goals in six games, leading his team to the finals of the League Cup to be played Saturday against Nashville.
"I've been following him. Leo is the best player of all time and he is filling all the stadiums and winning all the games," said Griezmann. "They will play against Nashville and I think this signing is the smartest thing the MLS has done to build the sport."
Griezmann, 32, also talked about his desire to win more titles with his club, but insisted that before he retires he would like to finish his career in the U.S.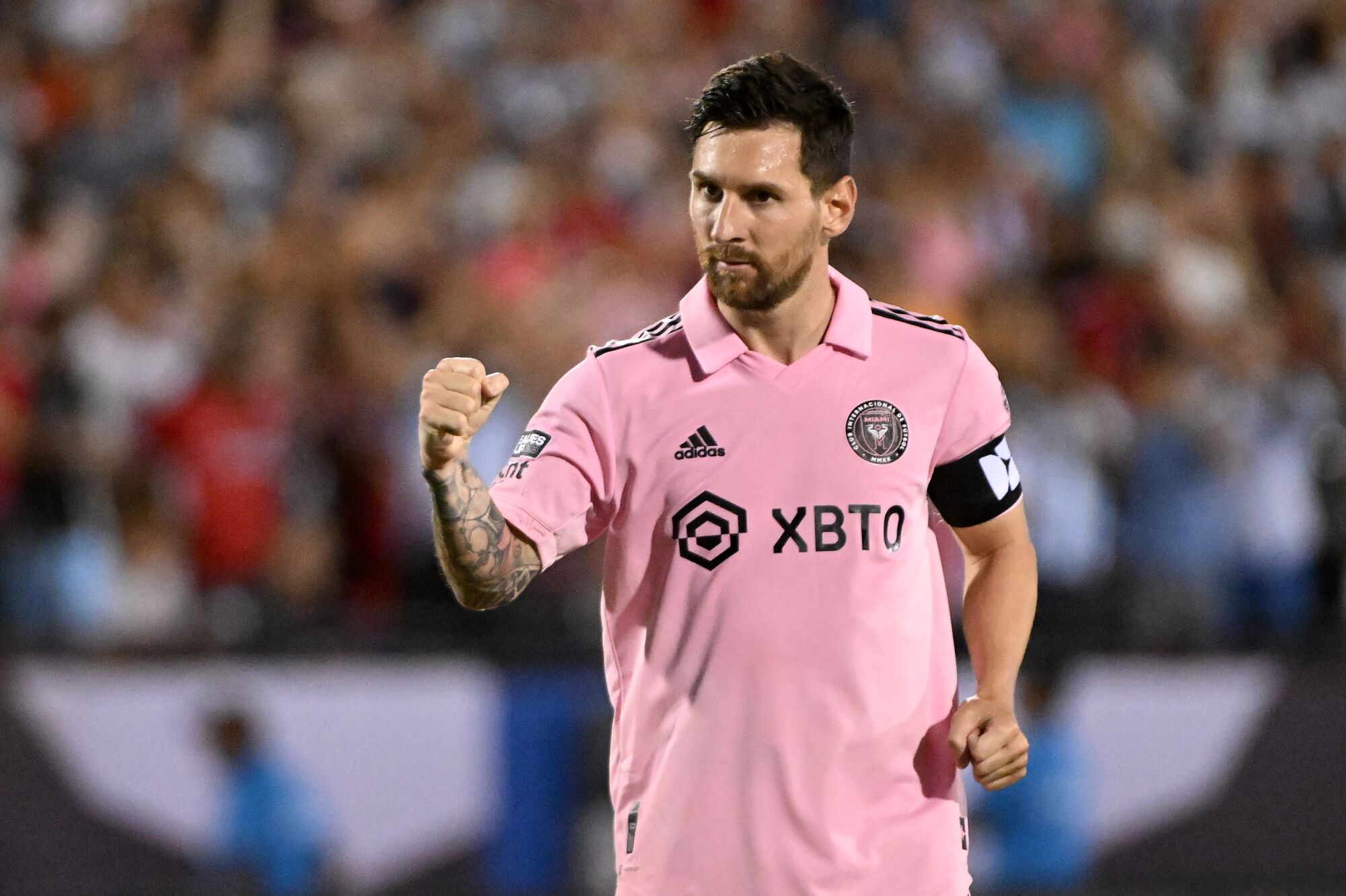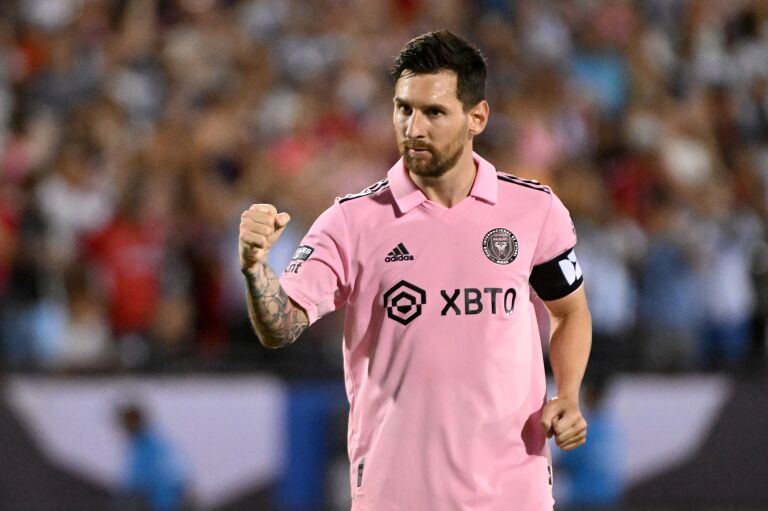 "I've always said that I want to finish my career here, because I love U.S. sports, but first I want to continue to make history with Atlético," said Griezmann. "My goal still is to finish here in the MLS and to enjoy the other sports that are here."
Griezmann is such a fan of U.S. sports that he participates in several fantasy teams, and not just soccer.
"I love baseball, NFL and NBA, and I'm playing a ton of fantasy sports. I think I have like three or four fantasy football teams. I started playing fantasy baseball this season and I have a couple NBA teams," said the French star. "Once you start following the games you pick up on things, like how the receivers run their routes and the vision they have on the field."
He admitted that baseball is "a very complicated game" but he enjoys the challenge of learning more sports, especially to help his son develop his interests in different activities.
"My son is 4 years old and I throw him American footballs all the time, and I recently bought him a bat so he can learn baseball. He has a basketball hoop next to the soccer goal."