Mookie Betts and Chaim Bloom, the Boston Red Sox executive who enraged this city's merciless fan base by trading Betts to the Dodgers, ran into each other on the Fenway Park concourse Friday afternoon.
They hugged, they chatted, they smiled. The interaction, their first since Bloom made the decision to send Betts across the country more than three years ago, was amicable. No hard feelings, at least nothing detectable.
A few hours later, Betts' name was announced as he stepped to the plate at Fenway Park for the first time since the final day of the 2019 season to lead off the game. A standing ovation swelled around him from a crowd with a heavy Dodger blue presence. He took off his helmet to acknowledge the adoring fans and the Red Sox dugout.
"I don't really remember what I was feeling," Betts said after the Dodgers' 7-4 win. "I was kind of shaking a little bit. I'm just thankful, thankful that I got the ovation."
Betts ended the at-bat against Red Sox right-hander Kutter Crawford with a pop out in foul territory. The shaking, he recalled, continued for two or three innings. From there, the nerves dissipated as he went one for four with a double, a walk and two runs while starting at second base before moving to right field in the eighth inning.
"It was super cool," Betts said, "and a very special moment I'll cherish and remember for the rest of my life."
There was a time when returning to Boston would've hit different. This was where Betts arrived as a 21-year-old rookie motivated by a fear of failure to develop into a perennial All-Star, MVP and World Series champion on a Hall-of-Fame trajectory. Boston became home. He loved playing here. He envisioned staying for his entire career until the Red Sox, after deciding they were better off not meeting his contract demands, traded him.
But nearly four years is a long time. He's 30 now. He's gotten married, had two children, established a production company and started a podcast since he was traded in February 2020. On the other side, just two players — Rafael Devers and Chris Sale — remain from Boston's 2018 championship team. So much has happened, so much time has passed to soften the sting.
"That's why I can look back and say that that was a very, very dope chapter in my life," Betts said. "But the chapter I'm in right now, I'm enjoying so much. I love this so much. I wouldn't trade it for the world."
The Red Sox can't say the same about a decision that has proven to be an unmitigated disaster for the franchise.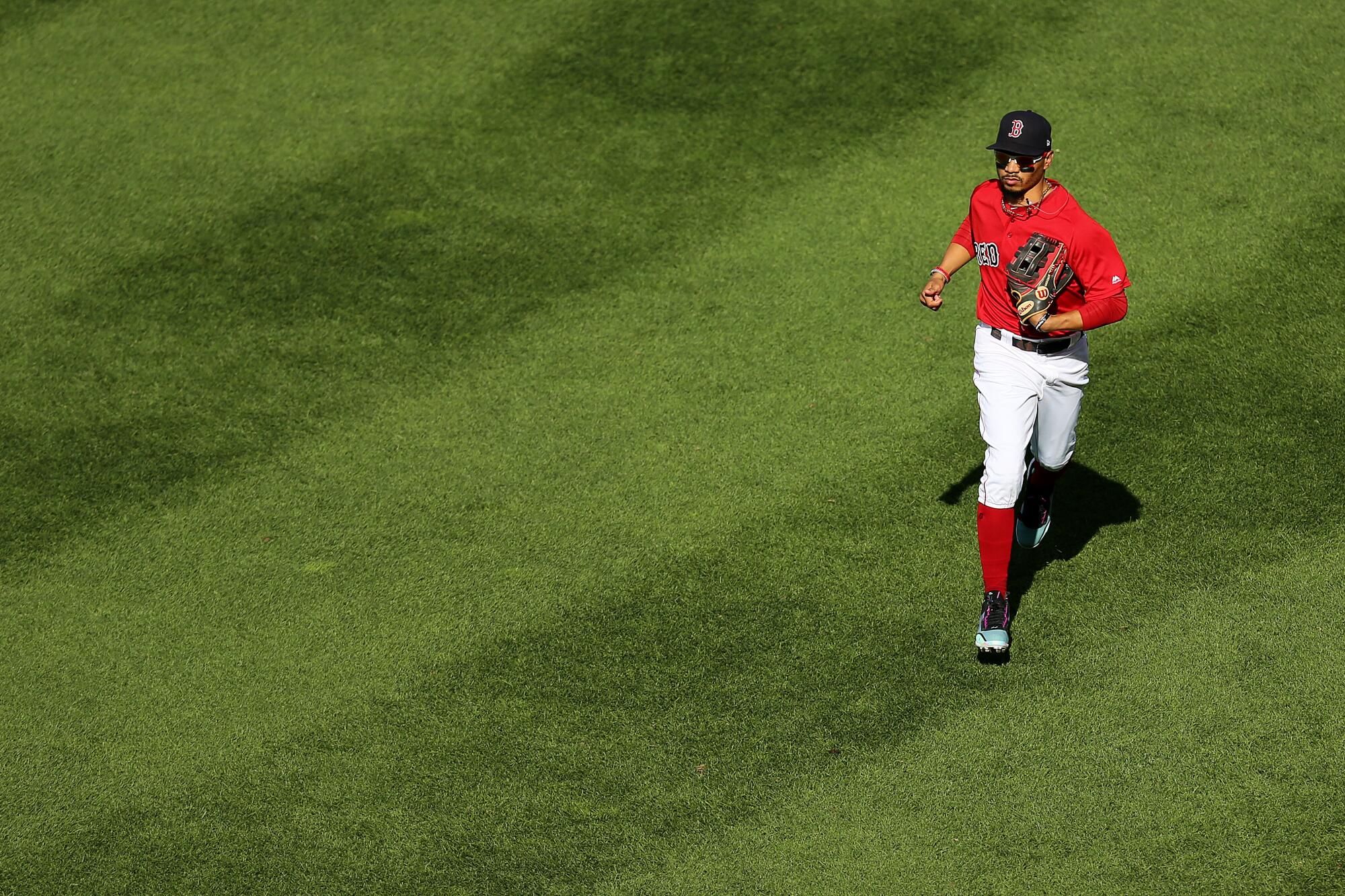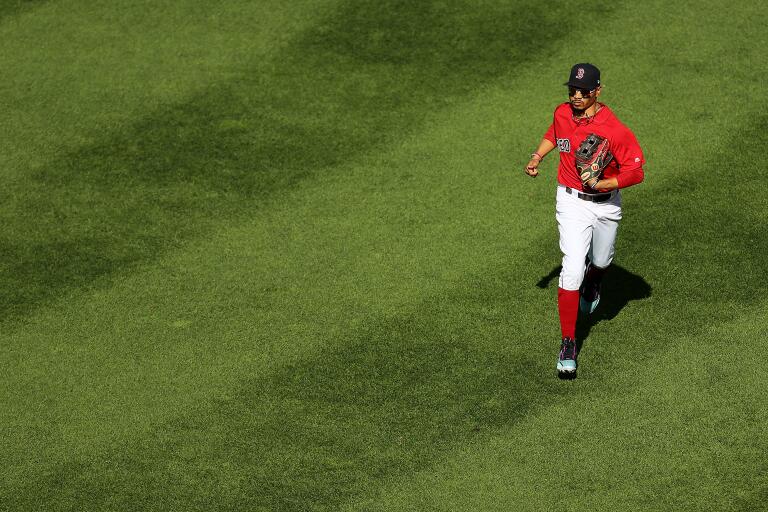 The Dodgers acquired Betts and veteran pitcher David Price for three players. Just one of those three players — Alex Verdugo — was in Boston's lineup Friday. Another, Connor Wong, is a solid catcher who only played as a pinch-runner. The third, Jeter Downs, was a former top prospect whose standing tumbled so far that he was designated for assignment in December.
The Red Sox have reached the playoffs just once over the last three years and are on the outside of the playoff picture again. The Dodgers, meanwhile, won a World Series in Betts' first season and haven't missed the playoffs with him. They're in first place in the National League West again as Betts puts together his best season since he won American League MVP in 2018, establishing himself as the favorite to win the award in the NL.
"I think I speak for everyone: We all love Mookie and we wish the Red Sox never traded him," Tim Schur said. "And I don't understand why they did."
Schur, a 37-year-old Red Sox fan, wore a Betts No. 50 Red Sox jersey to the game Friday. He said it was just the second Red Sox game he's attended this season. He went to the ballpark Friday specifically to watch Betts' return.
"I'm definitely less of a fan now," Schur said of the Red Sox. "In my view, he's an all-time talent. You don't trade a guy like that. The Red Sox underestimate how much a superstar player draws people to the park. And I think everybody in Boston was pissed."
Matt DeStefano is a self-described diehard 51-year-old Red Sox fan. He has been around long enough to remember Carlton Fisk and Fred Lynn moving on to different teams. But the Betts trade was nearly the beginning of the end of his fandom.
After seeing All-Star shortstop Xander Bogaerts leave the Red Sox in free agency last winter, he said he would've stopped supporting the club if they didn't keep Devers, their All-Star third baseman, around long-term. Boston then signed Devers to an 11-year, $331-million contract extension.
"Ownership realized we gotta sign one guy," DeStefano said. "But we're still upset at ownership for letting the best player of a generation go. We'll never get over it."
Betts said he got over it. That doesn't mean Friday was just another workday. Memories flooded his mind when he walked into Fenway. His first game here in 2014. Robbing a home run in right field to save Rich Hill's complete game shutout in 2015. Winning the World Series in 2018.
"But I think most of it is the people," Betts said. "The people are what I remember the most."
On Friday, Betts offered those people an apropos display of his unique skill set, an incisive reminder of what the Red Sox gave away. They haven't forgotten.