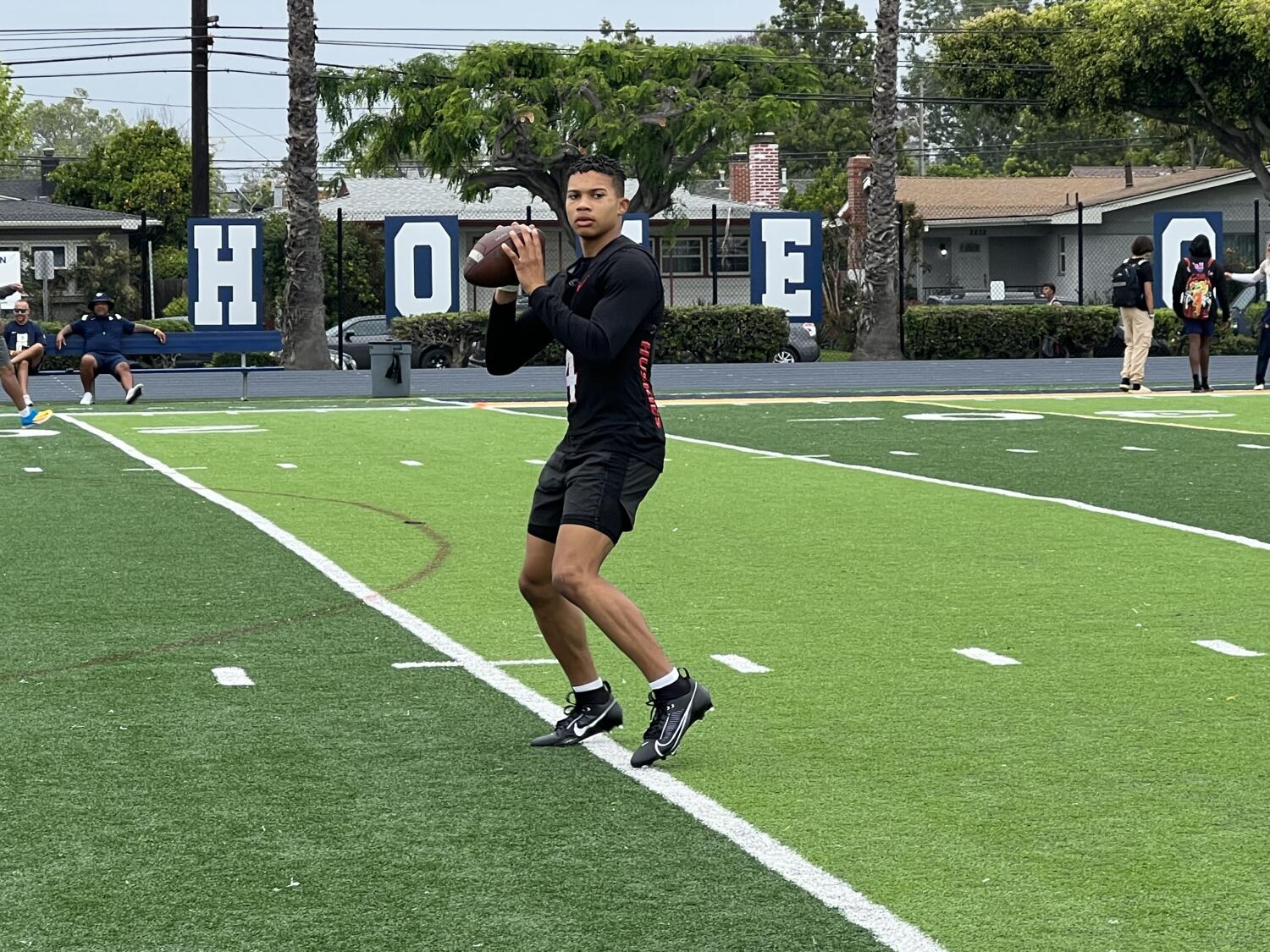 Analyzing the top high school football games this week:
FRIDAY
Edison (1-1) at Palos Verdes (3-0), 3:30 p.m.: Coach Guy Gardner of Palos Verdes has been producing competitive teams year after year. Last week, Palos Verdes knocked off Corona del Mar, 14-11. This week the Sea Kings try to defeat another top Orange County program in the Chargers, who have a strong group of receivers. Palos Verdes is starting a freshman quarterback in Ryan Rakowski and has a strong defensive line led by Carson Moore. The pick: Edison.
Corona Centennial (2-1) at Las Vegas Bishop Gorman (3-0), 7 p.m.: Bishop Gorman put up 60 points in a win over Long Beach Poly, so the Huskies are going to need to score lots of points to stay with a team that ranks right behind Mater Dei and St. John Bosco in national rankings. Quarterback Husan Longstreet will need to produce with his legs and arm. The pick: Bishop Gorman.