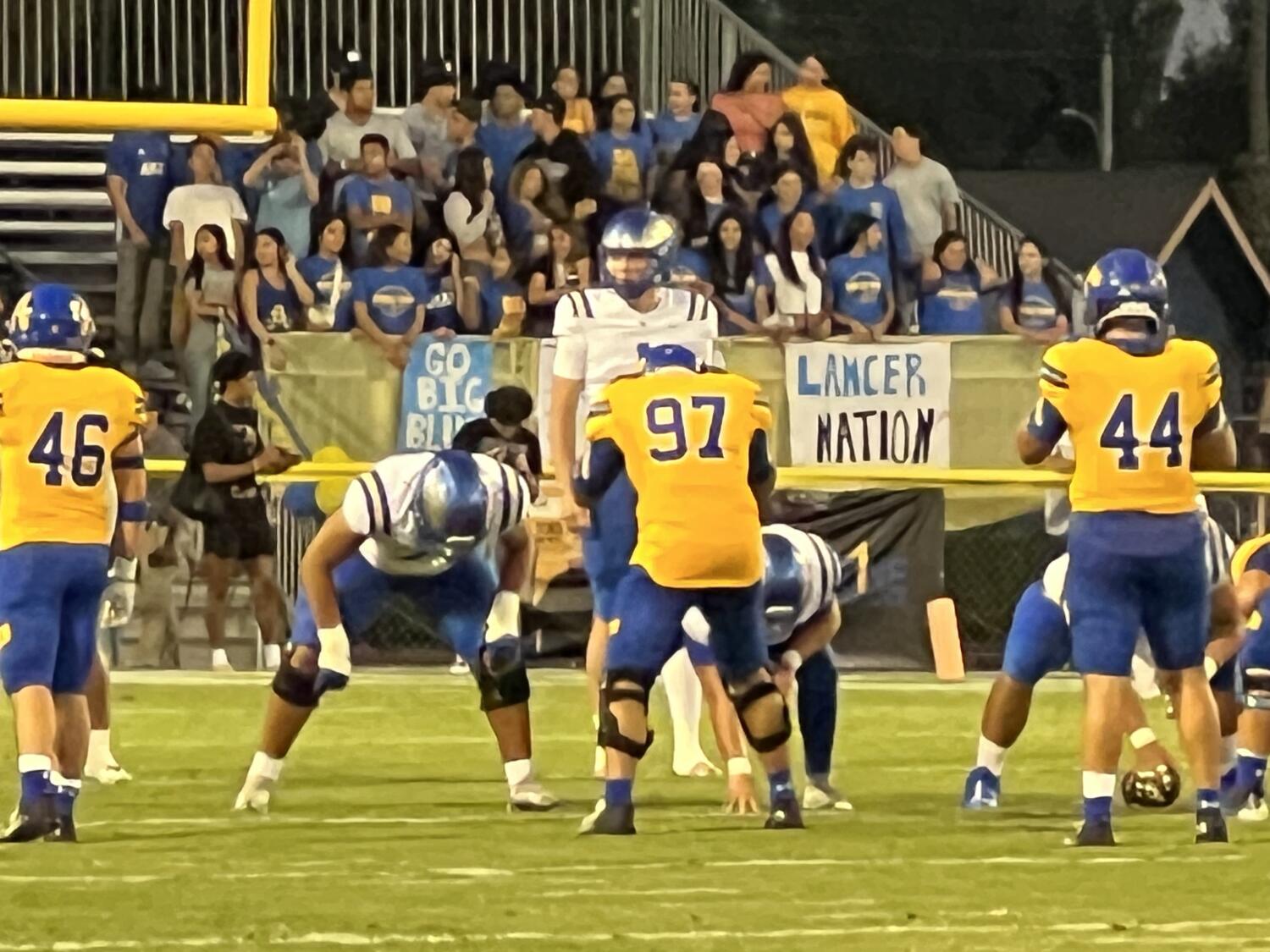 With Santa Margarita down 21-0 and 29-8 on Thursday night at Bishop Amat, the Eagles started turning to the versatile Trent Mosley, a sophomore with tremendous offensive skills.
Mosley responded by contributing six touchdowns — four running and two receiving — to help the Eagles rally in the second half for a 51-45 victory. He also passed for a two-point conversion and ran for a two-point conversion.
The other big story involved Santa Margarita's new quarterback, 6-foot-7 junior John Gazzaniga.
Quarterbacks have been transferring around Southern California since last January. They've transferred in the winter, spring and summer because that's what they do looking for playing time. They're even transferring in the middle of the high school football season. Gazzaniga began this season playing as the backup quarterback to TJ Leaf at Orange Lutheran.
Then last week, he checked out of Orange Lutheran and apparently moved, because Santa Margarita cleared him to play Thursday night with a "valid change of residence," according to the Southern Section transfer portal. That made him eligible immediately. He came off the bench during Santa Margarita's third possession of the game, got comfortable and helped ignite the offense.
Gazzaniga passed for 371 yards and four touchdowns, including a 77-yarder to Sean Embree.
Bishop Amat led 29-8 in the second quarter after former quarterback Richie Munoz completed a touchdown pass off a trick play from the running back position.
But Santa Margarita closed to within 29-22 by halftime and dominated the second half, opening a 51-36 lead. Bishop Amat quarterback Frankie Villalbazo passed for four touchdowns.