Angels pitcher Patrick Sandoval said his side started bothering him during his final five pitches of the third inning Monday against the Texas Rangers. By the next inning, he was out of the game.
The Angels later announced Sandoval was dealing with right oblique tightness.
"I thought it was just cramping or something getting tight," Sandoval said after the Angels' 5-1 loss. "Got a little bit of work done in between innings. I felt good enough to go back out and then it just progressively came back a little bit worse and worse.
"And then that last pitch, it kind of just grabbed a little bit more than I was comfortable with."
Sandoval is scheduled to undergo testing Tuesday to determine the severity of the injury.
"We're gonna get him checked out," Angels manager Phil Nevin said. "It's fresh, just happened. But usually when a guy walks off the mound like that it's not very good."
Immediately after Sandoval threw a 94-mph sinker to walk Mitch Garver, he stepped off the back of the mound, yelled and took off his glove. Angels third baseman Mike Moustakas waved to the dugout for help. Nevin and a trainer sprinted toward the mound.
José Suarez then came in to replace Sandoval.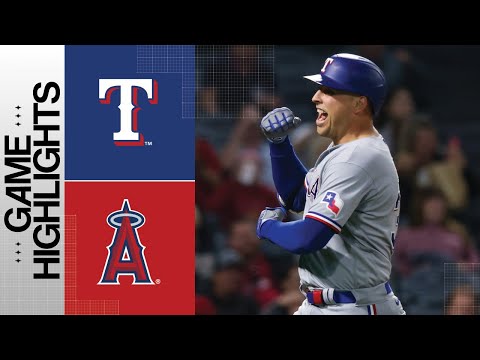 Rookie plays through the pain
Rookie first baseman Nolan Schanuel fouled a ball off his kneecap in his first at-bat, falling to the ground and wincing in pain. After a quick checkup from Nevin and a team trainer, Schanuel got back up and hit a double to extend his on-base streak to 27 consecutive games — fourth-most to start a career.
"It was hurting on the way [to second base], but it felt good at the same time," Schanuel said.
Schanuel exited in the seventh inning after experiencing stiffness in one of his knees. Nevin said he noticed Schanuel limping slightly.
"It's kind of locked up on me right now," Schanuel said. "It's more when I move or twist turn."
Schanuel will also be reevaluated Tuesday.