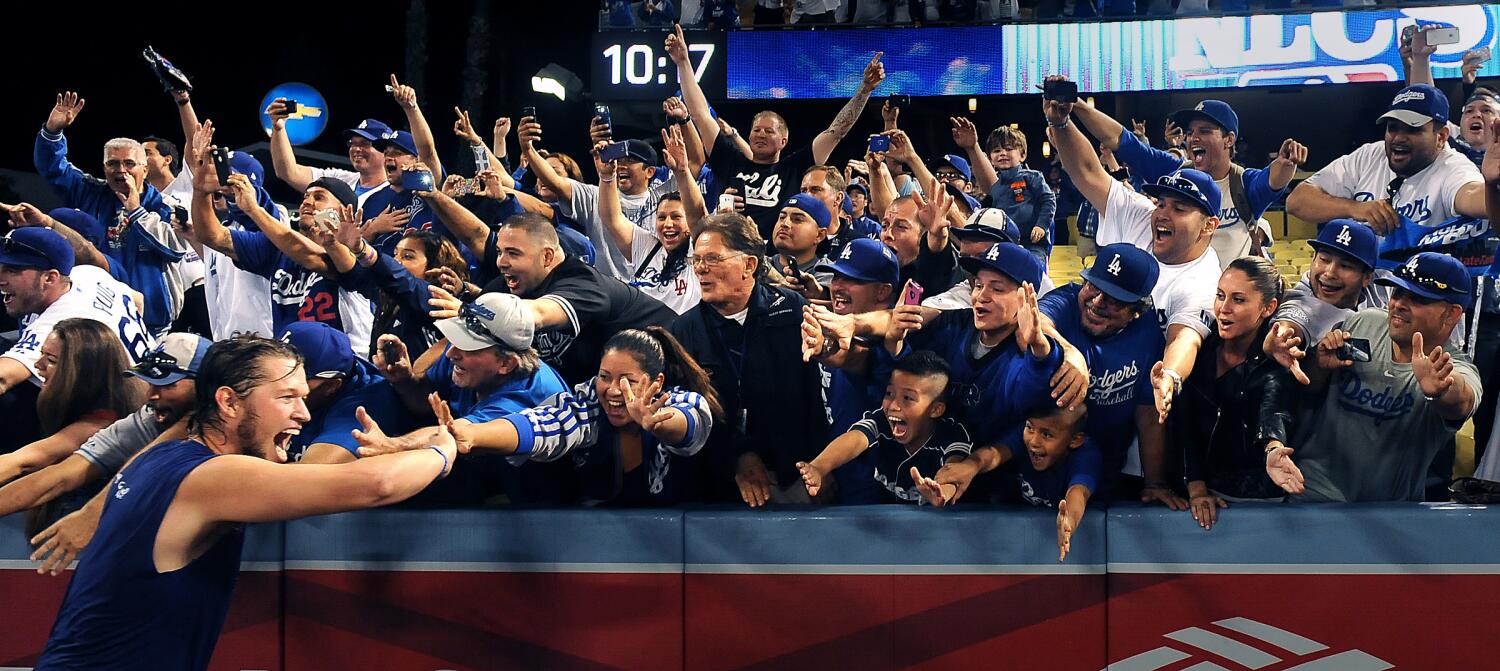 MLB made it easy to remember when and where to watch the games on television: Each of the four best-of-three series are scheduled for the same days, time and place, with all games played at the stadium of the higher seed.
All four Game 1s are Tuesday, Game 2s are Wednesday and Game 3s (if necessary) are Thursday. Friday is an off day for everyone and all four division series begin Saturday.
NATIONAL LEAGUE
No. 6 seed Arizona Diamondbacks at No. 3 seed Milwaukee Brewers
Games are at 4 p.m PDT and televised on ESPN2 and ESPN Deportes.
Odds: Diamondbacks +165; Brewers -190, implying the Brewers hold a 65.5% probability of advancing.
Why the Brewers should win: Winning the Central Division early enables Milwaukee to go with the outstanding and rested starting trio of Corbin Burnes, Brandon Woodruff and Freddy Peralta. The Brewers' bullpen and defense also are top-notch, making it difficult to score against them. Sometimes, though, they find it difficult to score themselves, although trade deadline acquisitions Carlos Santana and Mark Canha have helped.
Why the Diamondbacks should win: If Arizona can win Game 1 behind rookie starter Brandon Pfaadt, they can go with stalwart starters Zac Gallen and Merrill Kelly to close out the series. The Diamondbacks shine on defense, were the best base-stealing team in baseball (trailing only the Cincinnati Reds with 166 steals and leading baseball with a success rate of 86%) and match the Brewers' in the power department.
No. 5 seed Miami Marlins at No. 4 seed Philadelphia Phillies
Games are at 5 p.m. PDT and televised on ESPN and ESPN Deportes.
Odds: Marlins +180; Phillies -210, implying the Phillies hold a 67.7% probability of advancing.
Why the Phillies should win: Shortstop Trea Turner is finally hot, and the key addition to a lineup of veterans such as Bryce Harper, Kyle Schwarber, Nick Castellanos and J.T. Realmuto that advanced to the World Series last season. Aaron Nola and Zack Wheeler will start the first two games, giving the Phillies a solid shot at a sweep.
Why the Marlins should win: The nagging ankle injury that kept NL batting champion Luis Arraez out of the lineup for the last seven games has healed enough for him to play Tuesday, manager Skip Schumaker said. Miami is 33-11 in one-run games, which explains their glowing record despite an astounding -57 run differential. Reigning Cy Young Award winner Sandy Alcantara is out for the season but the Marlins can still trot out plenty of live arms.
AMERICAN LEAGUE
No. 6 seed Toronto Blue Jays at No. 3 seed Minnesota Twins

Games are at 1:30 p.m. PDT and televised on ESPN and ESPN Deportes.
Odds: Blue Jays -107; Twins -113, implying the Twins hold a 53.1% probability of advancing.
Why the Twins should win: Yes, Minnesota has lost 18 consecutive postseason games. And, yes, the Twins have the worst win-loss record among AL playoff participants. But they won the Central early enough to align starters Sonny Gray and Pablo Lopez for the first two games. Oh, and they led the AL in home runs with 233.
Why the Blue Jays should win: Toronto got a break by qualifying for the playoffs Saturday and saving ace Kevin Gausman for Game 1 rather than using him Sunday. The Blue Jays' offense underperformed most of the season but Vladimir Guerrero Jr., George Springer and Co. could shake the doldrums just in time against Minnesota.
No. 5 seed Texas Rangers at No. 4 seed Tampa Bay Rays
Games are at noon PDT on ABC and ESPN Deportes.
Odds: Rangers +145; Rays -165, implying the Rays hold a 62.3% probability of advancing.
Why the Rays should win: Tampa Bay might have the best relief corps in the postseason and the entire pitching staff has the best WHIP in baseball at 1.18. The Rays are rested and tested after clinching a playoff berth more than a week ago. Their biggest challenge will be scoring enough runs to win with a lineup that has been disrupted by injuries.
Why the Rangers should win: Texas blew a chance at the No. 2 seed and a bye into the ALDS when its potent offense went limp in a 1-0 loss to the Seattle Mariners on Sunday. That offense led the AL with a .789 OPS and boasts All-Stars in shortstop Corey Seager, second baseman Marcus Semien, third baseman Josh Jung, right fielder Adolis Garcia and catcher Jonah Heim.